| | | |
| --- | --- | --- |
| Optical character recognition | | |
The verification of ID codes, serial numbers, or part numbers on steel bars and other products is essential for complete material tracking in production. SLR Engineering has developed and installed an Optical Character Recognition System which is able to robustly identify codes on the faces of steel bars used for tube production.
Technical specifications
Video
Industrial OCR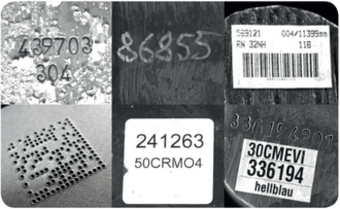 Optical character recognition (OCR) on metallic surfaces presents a challenging task in the steelwork environment. The harsh environmental conditions, as well as rough, soiled or corroded surfaces, and the ever-changing quality of embossed characters can go beyond the capabilities of traditional commercial OCR software.
The OCR core module is embedded in a LabVIEWuser application layer which takes care of communication with the operator on-site as well as the process control system of the plant (transmission of reading results, statistical data and images).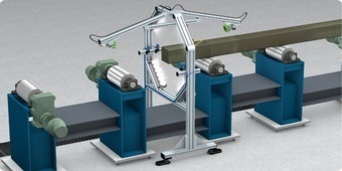 The core of the OCR reading system has been derived from the trainable pattern recognition technology developed at SLR Engineering. Triggered by light barriers, the image is acquired and immediately transferred to the reading station, which can locate and identify the character code at any rotational position of the steel bar. Usually both faces of the bar are read and only a clearly identified code is sent to the operating system. The OCR module recognizes individual characters with an accuracy of over 99.90%, a 9-character code is typically read with an accuracy of over 99.1%. An outstanding feature of the system is that even digits which are partially missing, deformed or distorted by background defects can be correctly identified. New codes, fonts or handwritten digits can be trained into the system. Therefore, it can also be adapted for other applications where high readability under difficult conditions is required.